HipStore is one of the most popular 3rd-party iPhone appstore, providing iOS users with a great choice of modified games, tweaked apps, tweaks, emulators, and much more.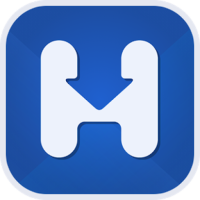 The HipStore app is all free, and now the developers have widened support to include Android and desktop operating systems. Here's everything you need to know.
How to Download HipStore:
HipStore is a versatile app store, supporting multiple platforms. Choose your platform ad follow the instructions:
Method 1: iOS
Using Safari browser, click on the download button above.
Download the HipStore configuration profile
On the new page, tap Install
Your iOS Settings app will open; tap Install Profile and type your passcode in if needed
Safari browser opens, tap on Install
Tap Install on the popup window and Settings opens again
Tap on Install > Next > Done on the pages that open
When the HipStore icon is on your home page, the store is installed
Method 2: Android
Open your Android Settings app and go to Security or Privacy, depending on which firmware version you have
Enable the option to allow downloads from Unknown Sources and close Settings
Use your browser to open the HipStore download page from the link above.
Download the HipStore.apk file.
Open your Downloads location and double-tap on the file to start the installation.
Follow the installation directions that appear and wait for the HipStore icon to appear on your home screen – the app store is ready to use
Method 3: PC/Mac
HipStore is a mobile app store and, as such, is not natively supported on macOS or Windows. However, there is a way to install it on your computer, by installing an Android emulator first. BlueStacks, Memu or Nox Player are the recommended emulators, and you will also need a Google account. If you don't have one or want a separate one to your primary account, you can set one up for free.
Download the emulator onto your computer
Launch it and use your Google account to sign it
Leave it to set up while you download the APK file
Extract the contents of the file and install it into the emulator
Choose one of the following methods to install it:
Drag the .apk file into the emulator
Right-click the file and click on Open With ( your emulator )
Type HipStore into the emulator search bar
When HipStore is in the emulator, click on it and follow the in-app directions to install it. When it is done, you can access HipStore via the emulator
How to Use HipStore:
Launch HipStore
Find an tap on an app or game
Tap Install
Follow the installation directions on the screen and when you see the icon on your home page, the app is installed.
HipStore App Features:
The two main features are that HipStore is free to use, and you don't need to jailbreak or root your device to use it. Perhaps the biggest feature is all the content on offer – here's what you get:
App Store Apps – Lots of iOS and Android apps for free
Exclusive Apps – Lots of third-party apps, including emulators, streaming apps, and more
Tweaked Apps – Stock apps with extra features
Modified Games – Stock games with new features and in-app features unlocked
Frequently Asked Questions:
Yes, it is. Regular updates fix any bugs or issues that arise but its down to you to install them. We also tested it and didn't find anything that could harm your data or device but we still recommend you use good antivirus protection on your device.
How Do HipStore VIP and HipStore Memberships Differ?
VIP is a paid version of the app store, with extra content, no ads, faster downloads and other exclusive features. Not long ago, if you wanted to use HipStore on more than one device, you had to purchase one VIP app per device. Now you can set up a HipStore Membership, link all your devices (not cross-platform) and use one VIP purchase on all devices. Also, if you already have a membership due for renewal in less than 60 days, you can get a 10% discount.
HipStore is your all-in-one app store experience, offering some cool features for free. Try it today and join millions of other users benefitting from everything it offers.